Accounts Payable Outsourcing Services
Outsourcing Account Payable Services starting from $10/ hour
Account Payable Services is a one-stop solution for all your accounts payable needs
•Customised Pricing Models
•Improved Customer Service
•Increased Cash Flow
•Qualified Accounting Graduates
•Data Security
•Quick Turnaround Time
Efficient and Streamlined Accounts Payable Solutions with Account Payable Services
Account Payable Services (APS) is a leading outsourcing accounts payable Partner that offers comprehensive and efficient accounts payable solutions. Regardless of your industry or company size, we provide custom-tailored solutions to meet your organization's specific needs. Our mission is to expedite your accounts payable procedures, improve their accuracy, and optimize workflows. By partnering with us, you can refocus your organization's resources on core business operations, secure in the knowledge that your accounts payable are in capable hands.
Account Payable Services takes care of everything. We sincerely believe in the importance of working with unwavering commitment and gaining the trust and sanctity of our organization and yours. Given our commitment to upholding the highest levels of professionalism and integrity, we are confident that partnering with us represents the best option for our clients.
Things to consider when outsourcing accounts payable services

Effectively plan and direct the outsourcing process.    

Understand the probable monetary and legal risk.  

Get comprehensive knowledge of outsourcing.  

Secure commitment and support from senior management  

Set your purpose and expectations clearly 

Acknowledge the nature of operations that could be outsourced, and the expectations set are met as promised 
Account Payable Services can do wonders when it comes to handling AP processes for your organization. Contact us today to learn more about how our comprehensive solutions can streamline your accounts payable process, improve your financial management, and propel your business forward.
Outsource Accounts Payable Services to Us
Accounts Payable Outsourcing Services
We Support Multiple Accounting Software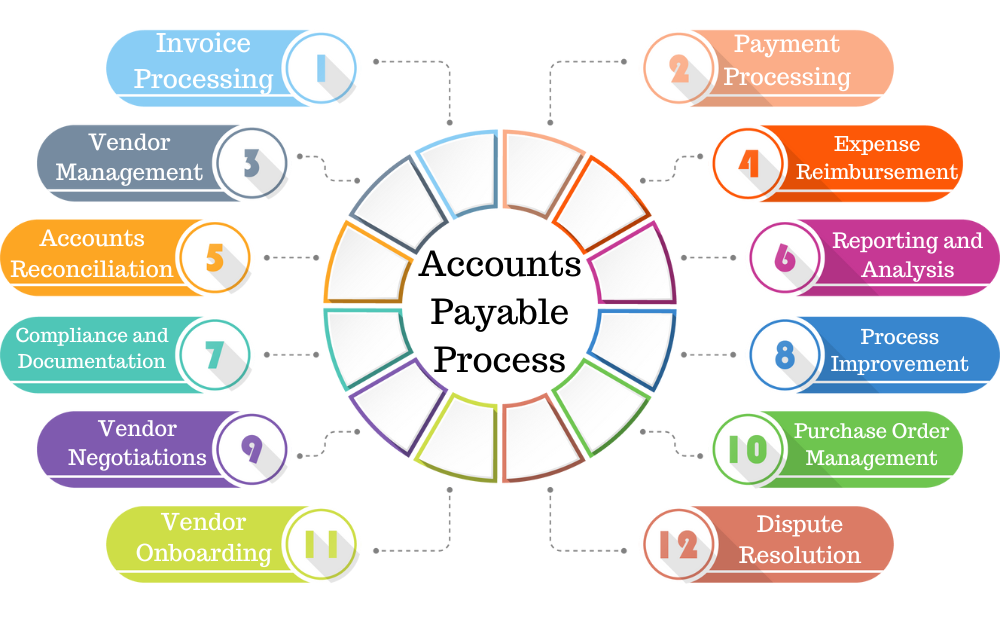 We found Account Payable Services' dedication, accountability, and personalized, hands-on approach to be quite refreshing. Their team demonstrated a genuine interest in ensuring our success, which was evident throughout the project. 
Our company has found Account Payable Services to be an exceptional partner. With their expertise and adaptable approach, they were able to provide a tailored outsourcing solution that significantly enhanced our efficiencies, surpassing our expectations.
We appreciate your outstanding service over the years. We've never had any problems with ordering or delivery, pricing discrepancies, or anything else. We prioritize working with you because of your reasonable pricing and the consistent, seamless, and dependable service we have received. Thank you for this valuable collaboration; we sincerely appreciate it.
Their consistency and proficiency month after month is truly remarkable. These services have resulted in considerable savings for us.
Account Payable Services takes time to comprehend client needs, develop concrete action plans, and provide effective solutions. 
→Data Security
→High-Quality Services
→Highly Experienced Team
→Customized Pricing Plans
→Dedicated Supervisor
→Improved Customer Service
→24*7 Support
Outsource Accounts Payable Services to Us​